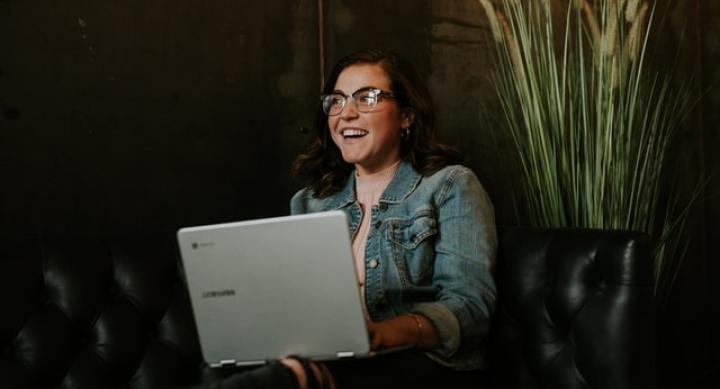 Photo by Brooke Cagle on Unsplash
By Kaitlyn Farrell Rodriguez
---
When my discussion-based, writing-intensive course transitioned online abruptly and half-way through the Spring 2020 semester, I worried – as other instructors did – about how to best care for my students in light of global events while also maintaining the momentum we had established during our first couple of months in the classroom together. Guided by the advice of the Center for Teaching and Learning team and the English department administration, I began the process by creating a series of asynchronous modules on Canvas. I asked students to complete discussion board posts twice a week based on the required reading for our regular Tuesday/Thursday class sessions and implemented consistent methods of learning checks and mental health check-ins through open discussion boards, anonymous surveys, and Slido polls. In order to maintain steady engagement with my students, I commented each week on every one of my student's posts and made myself exceptionally accessible through Canvas message, chat, email, and extended synchronous office hours. I broke up longer papers into shorter, more frequently assigned and evaluated assignments so that students could stay in the rhythm of writing while maximizing the amount of feedback they received on their work.  
Over the course of the past few months, I incorporated these asynchronous assignments and remote discussion opportunities in order to prioritize accessibility and acknowledge the anxiety and difficulties caused by the pandemic. Many of my students found themselves without reliable access to Wi-Fi, technology, or even a consistently quiet space to work. Others struggled with feelings of isolation or more rigorous work schedules associated with their roles as part-time essential workers. As an instructor, I have always believed that I have a duty to care for my students and that this kind of labor ensures that they will feel affirmed in themselves and in their work. I remained committed to this priority especially in light of these exceptional circumstances.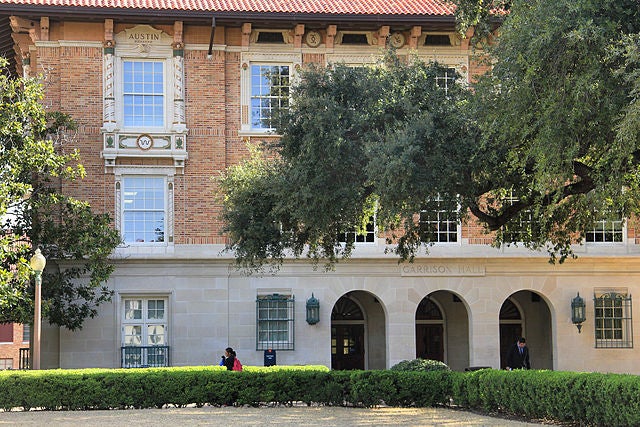 Garrison Hall, Larry D. Moore CC BY-SA 3.0 license on Wikimedia Commons
Perhaps the most significant successes of my experience transitioning to online teaching were not necessarily those changes I made to the structure of my existing syllabus, Canvas page, or assignments but rather those changes I did not make based on the feedback I received from my class. Before the official transition began in late March, I distributed an anonymous poll asking my students to rank their goals for the rest of the semester. I was surprised to see that even despite genuine concerns about their ability to connect to Zoom sessions every single student ranked their desire to stay connected with peers and discuss the content at hand as their highest or second highest priority. This desire for community and connection despite uncertainty guided how I designed our synchronous Zoom sessions with my students and their needs in mind. Each time I signed on during our class time, I was delighted by how many students consistently attended, contributed, and engaged with each other and with the course content. On our final class day, it was the first time in all my years of teaching that I wasn't the only one tearing up. The isolation that kept my students from finishing out the semester in our sunlit classroom on the second floor of Garrison paradoxically allowed them to connect with each other on a deeper level virtually. Over the course of the past few months, I watched my students begin to comment on each other's discussion posts and offer each other words of praise and support during class. They collaborated in break-out rooms, engaged in virtual peer reviews, and even began to more enthusiastically respond to our traditional daily icebreaker, which usually centered on sharing film recommendations.
Though I originally considered modifying our syllabus to swap out our longest text, the novel Atonement, for a series of short stories, poems, and articles in order to make their workload more manageable, I again deferred to my students, who indicated in the anonymous survey a strong desire to read a novel after the drama-focused first half of the semester. I marveled at the ways they embraced this dense but rewarding text and became intellectually and emotionally invested in the narrative. It made me laugh when one of my students candidly confessed that they might not have actually read the book had they still been on campus with other activities and opportunities surrounding them but that they now couldn't put the book down. The escape that the text provided from the stress of their daily lives coupled with the impressive discussions it inspired in class made a longer text like Atonement the perfect distraction from this difficult time.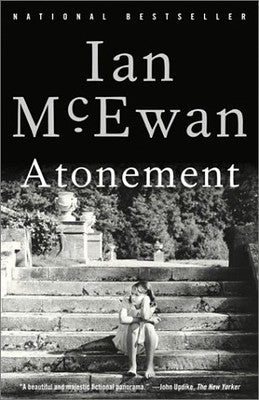 Brian Drew on Flickr
My students' spirit and commitment to the course made the transition online profoundly rewarding despite the additional labor and stress it created for all those involved. Seeing students have the opportunity to express their thoughts, questions, and analyses deeply through virtual classes and online discussion boards gave me a better glimpse into the brilliance of a group that, before the transition, has been my most shy and reserved class. In my experience teaching both in-person and online courses, it has truly been the students who make all the difference. I feel very fortunate to have worked with such an intrepid, openly vulnerable, and brilliant group, and I am grateful for all they have taught me about literature, virtual classes, and perseverance.
---
Kaitlyn Farrell Rodriguez is a PhD candidate in the UT English Department, and she studies the intersection of feminism, modern drama, and performance studies. She is currently the Graduate Teaching Consultant at the Center for Teaching and Learning, and she is committed through her work in this role, as an Instructor of Record, as a TA Mentor, and as one of the E316 Program Assistant Directors to learning to better serve and support both her undergraduate students and her peers graduate students.