A professor explains the narrative of his course to a group of students on a dock at the edge of the sea. A large pirate frigate is destroying a smaller frigate with canon fire not far off shore.
Graphic Syllabus
What story is your syllabus communicating to your students? A good course guides students on a path of discovery, and a graphic syllabus invites them to join you on that journey in ways that set the tone for the entire semester.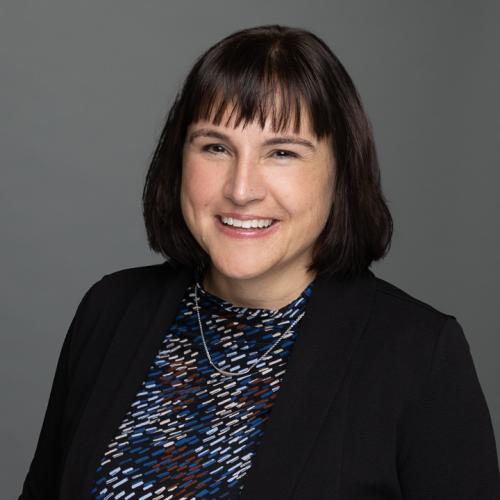 Jen Moon, Biology, created a graphic syllabus for her Advanced Intro to Genetics course. She chased answers to questions like: What makes print content easily readable? What would entice students to glance at the syllabus for more than a few seconds? She modeled for her students what she wanted them to take out of the course.
How Can I Do This?
Think about creative ways you can combine images with text  and graphically display information that  not only gives students the details about the class in a clear and compelling way, but  stimulates their curiosity, and inspires them to  commit to the adventure ahead.
Remember the basics and keep it simple.

A strong syllabus—whether graphic or not—begins with strong course design. Having a clear sense of your course goals, learning outcomes, and plan to measure those outcomes will help you know what to communicate and how best to present it on the syllabus. Positive or friendly language should be used throughout the syllabus to cultivate an effective learning environment.
Convey information succinctly to increase students' understanding.

The graphic syllabus can help you rethink the story your syllabus communicates to your students. In addition to focusing on the big picture, this is your chance to make the text you do use even more meaningful. 

Created effectively, a graphic syllabus tells a story not only about your course, but about you, your enthusiasm for the course, and your expectations for the students.
Use language that conveys a sense of support for students' well-being, including information on relevant support resources.
Think about the tone of your syllabus, the rationale you provide for assignments and policies, and how you encourage enthusiasm for the material (Harnish et al., 2011).
Explore programs and tools that work best for you to create your syllabus.

Contact us if you have questions: our team has experience with the following web-based graphic design tools:
Why Is This Important?
Your syllabus is a contract, a user's guide, and an advertisement all in one document. Why risk such an important message falling flat for its intended audience? Using verbal and visual cues to communicate stands the best chance of informing and inspiring students about all that the course has to offer.
Course structure comes to life.

Graphic syllabi can help both students and instructors see the big picture of the course. Referring back to this visual roadmap throughout the course will also help students reinforce where they are in the course, and where they are headed.
A picture is worth a thousand words.

"Combining text and graphics allows communicators to take advantage of each medium's strengths and diminish each medium's weaknesses" (Miller & Barnett, 2010, p. 63). When you offer choices to students in how they interact with and consume content (i.e., when you present images and text to convey the same information), you are engaged in effective Universal Design for Learning strategies.
The syllabus is how you make your first impression.

The syllabus creates a first impression about you as the instructor, your attitudes toward teaching, and expectations about the class climate (Grunert, 1997; DiClementi & Handelsman, 2005).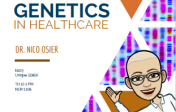 Dr. Nico Osier, an Assistant Professor with joint appointments in the School of Nursing (Division of Holistic Adult Health) and Dell Medical School (Department of Neurology), uses graphic syllabi as an additional form of communication to inspire and engage their students.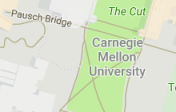 The Eberly Center offers sample excerpts for using language that conveys a sense of support for students' well-being.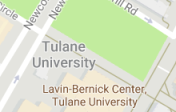 Center for Engaged Learning and Teaching provides comprehensive advice and examples for building an accessible syllabus.