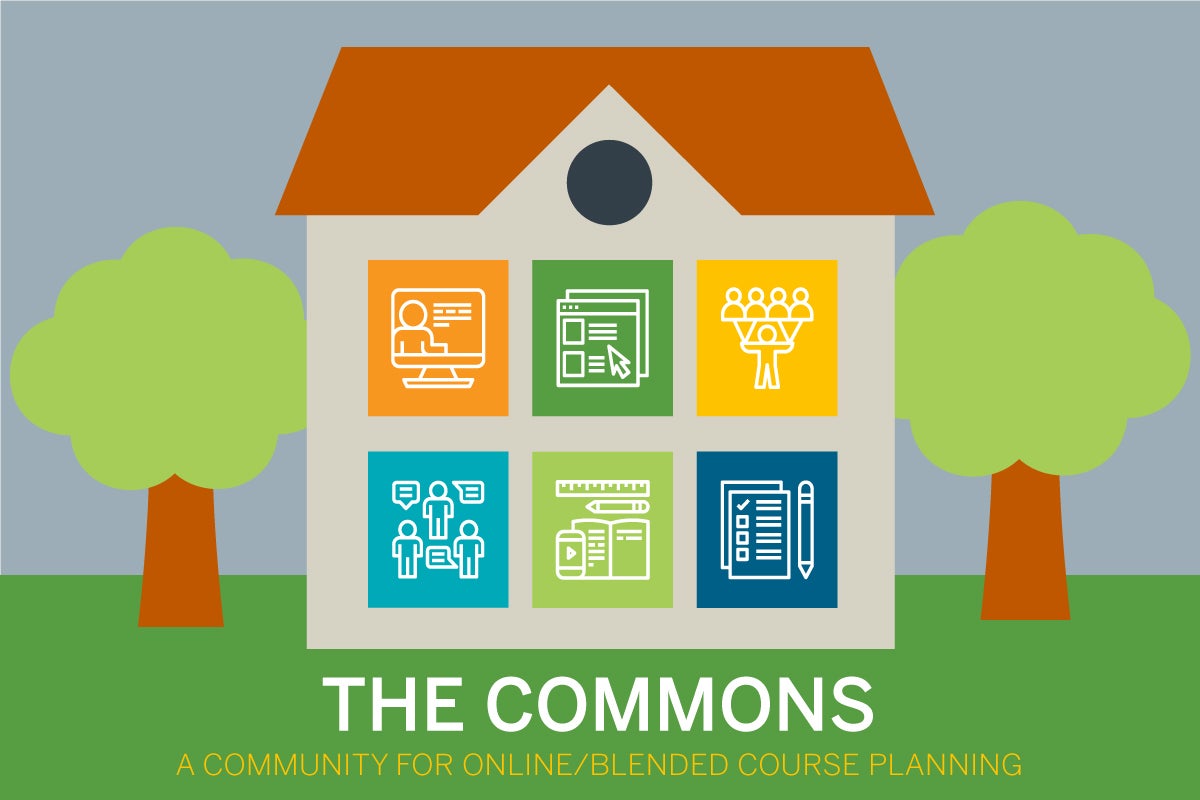 New Resource! Student Engagement in Hybrid Courses
Visualize classroom arrangements and organized learning sequences for physically-distanced, in-person learning. The resource also includes strategies for helping students actively engage with you and their peers.
---
The UT Austin Online Education Task Force created the Transitioning to Online Teaching and Learning course which provides Canvas templates and additional resources.
---
Welcome to the CTL Commons. Feel free to contact us if you have feedback or questions.
The CTL deeply values questions and concerns around student success and inclusion. These values are integrated throughout this experience in the form of evidence-based strategies as well as lessons learned from UT instructors.
In addition to the topic areas below, be sure to visit:
Our Resources page for opportunities to discuss teaching with colleagues and learn about tools to support instruction.

Videos from Commons topic areas and summer meetups
Fall meetups schedule
Fall book club reading Small Teaching Online: Applying Learning Science in Online Classes
Campus tech tools trainings and guides

Our collection of helpful documents and links from CTL staff and campus partners.
---