UPDATE: Please click here to watch the recording of Dr. Smith's presentation (Panopto, UT-Austin) or explore Dr. Smith's presentation (.pdf)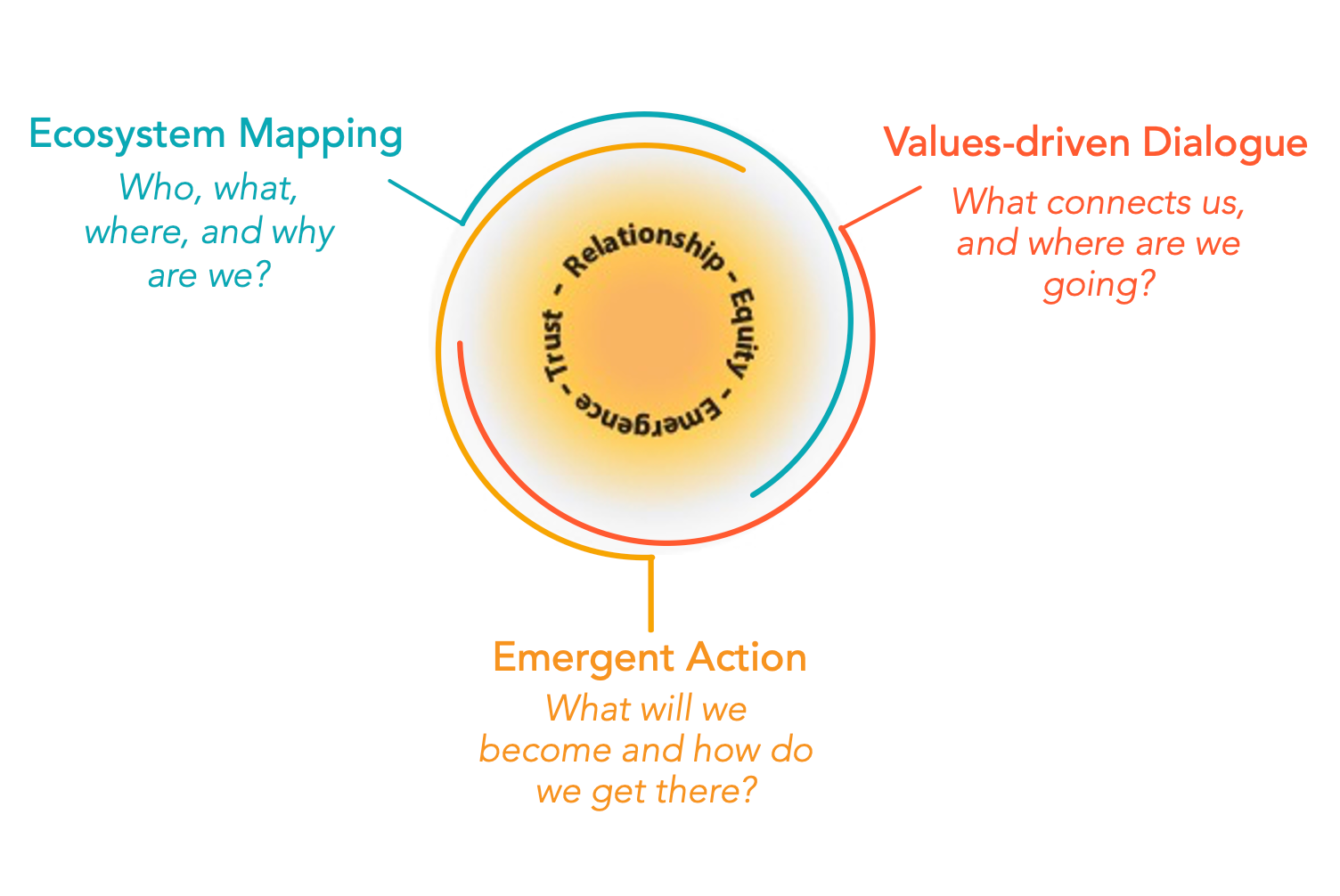 ---
Please join us as we discuss and explore new ideas for Students as Partners grants for the 2023-24 academic year. Bring your ideas for grants and learn a bit from our past grantees in attendance. 
In addition, we are honored to have Dr. Robert Smith (Marquette) discuss a community-based research model that employs students as partners and researchers in addressing institutional change.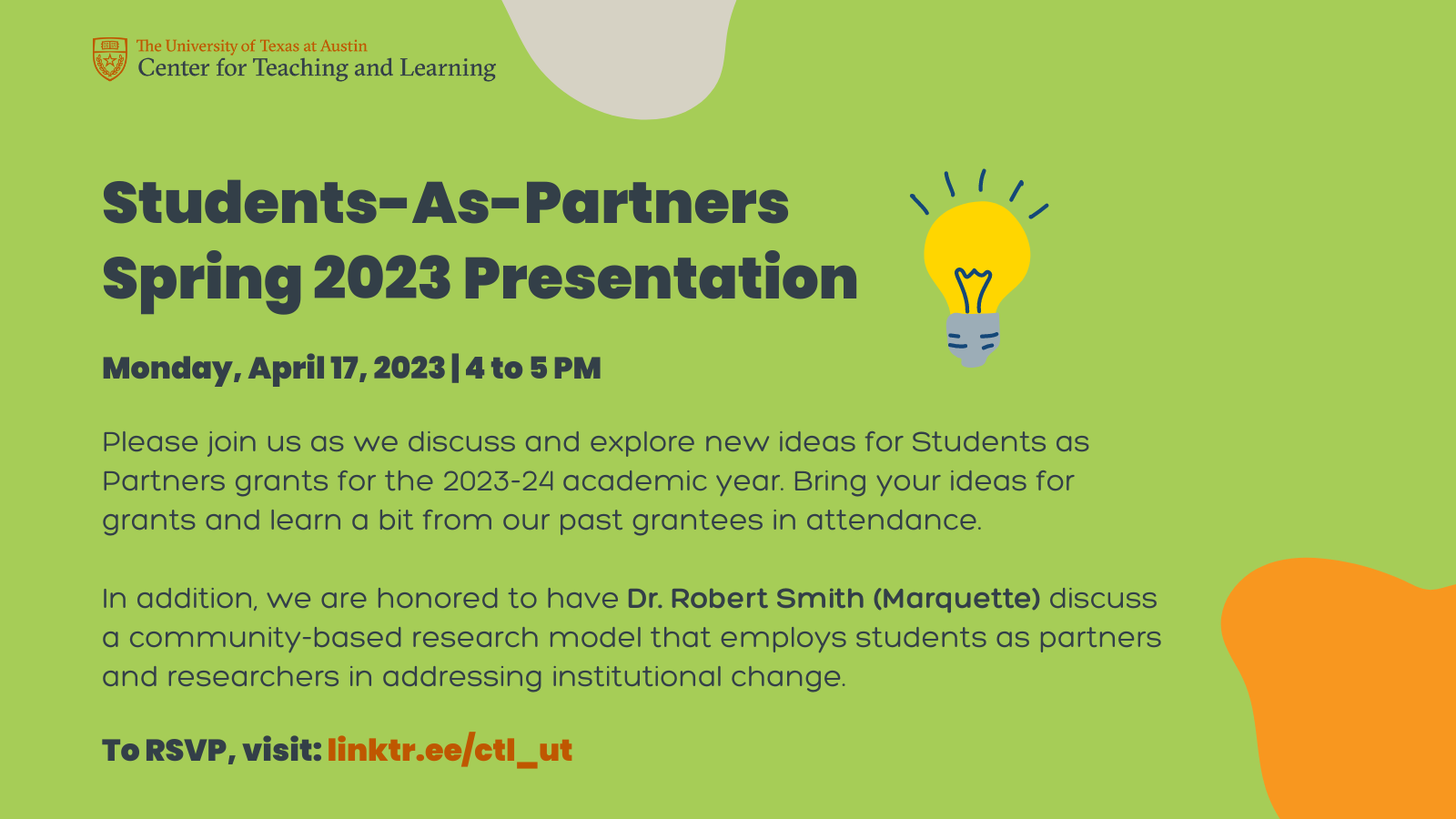 Event Details
Date and Time
April 17, 2023, 4 to 5 p.m.