Published:
January 30, 2018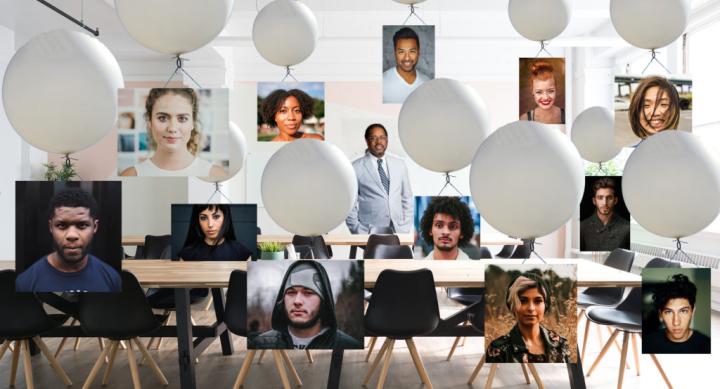 For me, inclusive teaching means thinking about who is included—and excluded—from curricular materials. Part of the experience of teaching for me goes back to my earliest days as a student. In high school, I didn't envision a path to college, but I had exemplary mentors. I managed to arrive at UT in fall 1990, thinking that I had what it took to be successful. A few months later, I was certain that my college experience was going to come to an abrupt end. As a first generation, African American male from a moderate-income background, I felt like an outlier on campus. I wanted to fit in, but I found much of the classroom experience isolating and intimidating. I can vividly remember the caring and interested instructors I had-and I can remember instances where course content, activities, and even demeanor of the instructor were less than welcoming.
The exciting thing about being a faculty member at UT Austin is that there is a stable of experts across our campus, at surrounding institutions, and in our community.
Eventually, I completed my degree and began a career in teaching at E.O. Smith Educational Center in Fifth Ward, Houston. In many ways, eight hours a day teaching a group of excited ten-year-olds is the best way to learn about creating inclusive and engaging teaching. I realized that if I didn't make the content relevant to my students, I could expect a lack of engagement.
That lesson came with me when I started teaching at the university. For the course I have taught most often at UT, History of Higher Education, I can trace for you how I review and re-plan the course each semester. It starts with how I frame the course: what questions am I asking, and what identities are privileged, and absent in this presentation? What readings and examples am I using to introduce students to concepts?
I also consider historical, sociopolitical trends: predominantly White university spaces have not embraced scholarship of people of color, women, people with differing abilities, and queer people, to name some historically marginalized constituencies. So I make an effort to involve and include those perspectives in my work. At the same time, I also think it's important to challenge students (and myself!) by presenting contrasting views, that present ideologies and perspectives that run counter to how I frame the issues. Last, I think it's essential to leave some part of the course unresolved—every class is different because of who is enrolled. Therefore, I usually plan a class session or two that has a great deal of flexibility so we can return to an issue that we didn't cover well, or a point that students wanted to explore more in depth.
So how do I translate these ideas into my teaching and work around UT? I listen to my students—an early assignment in my course asks the question, "What sections of the course are most interesting to you, and why?" I learn what experiences and expertise students bring to the course. Because students often find gaps or absent voices in the course content, I give them an assignment to present on an aspect of history they find interesting. As a general rule, I try to pull in relevant media—not just readings, but YouTube clips, op-eds, blog postings, tweets, news articles, and social media—in each class, so I can respond to events impacting the topic. Most importantly, I strive to constantly learn from colleagues and students by being open to feedback and considerations they bring to our shared space.
The exciting thing about being a faculty member at UT Austin is that there is a stable of experts across our campus, at surrounding institutions, and in our community. Guest speakers bring a textured dimension to the course through their experiences, expertise, and knowledge. We go to Huston-Tillotson University where my students engage with students, faculty, and staff at Austin's oldest institution of higher education. Speakers from Austin Community College, the Briscoe Center for American History, community activist groups, and our campus-from anthropologists, to architects to journalists-bring multiple viewpoints. It requires a willingness to take risks and little courage to surrender (somewhat) control of the process. Not all of the experiments are optimal.
But with a classroom culture of seeking the opportunity to learn in radical and nontraditional ways, I think my co-learners (students) bring the same attitude of trying really cool pedagogical experiments—many of which place them at the center of the presentation—and we engage in a spirit of co-discovery. If it doesn't go exactly to plan, guess what? We've got another class session next week.
The College of Education produced this wonderful short video in which they posed the question, how can we improve educational outcomes for students of color? Dr. Reddick's response addresses the question at a fundamental level. The relationship between school, community, and the individual is built upon a foundation of trust, which can be realized in three components. Watch to learn more.
---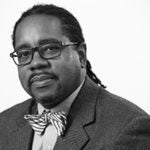 Richard Reddick Associate Professor, Department of Educational Leadership and Policy Dr. Reddick's research focuses on several areas: the experiences of Black faculty and faculty of color at predominantly White institutions; mentoring and developmental relationships between faculty and Black students; and work-life balance in academia. 
---