Published:
February 15, 2023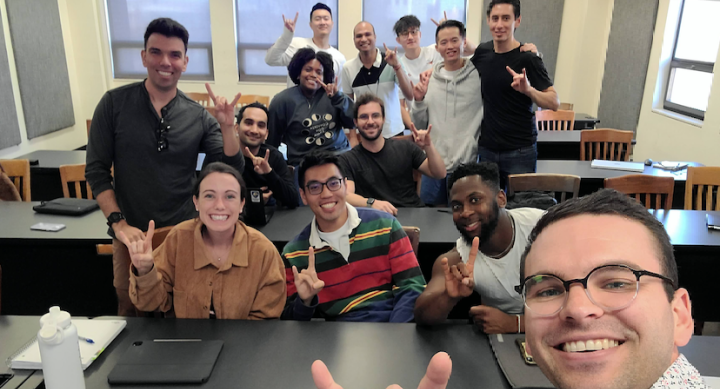 Can you tell us a little bit about yourself and your areas of research?
I joined UT Austin as an Assistant Professor in January 2023 after working for a construction company for almost two years. My area of research focuses on bringing improvement to the way that building infrastructure is produced, principally through offsite construction and industrialization techniques (think algorithms, design technology, and automated equipment). Having done work in this space for the past 8 years, it amazed me how much effort is being dedicated towards improving the way that new infrastructure is built and delivered.
A significant amount of research (mine included) and industry attention is focused solely on improving productivity, cost efficiency all in the name of scaling production to address a significant building stock deficit. At the same time, to make way for new buildings, we continue to demolish and landfill existing structures with valuable materials. At some fundamental level, this is very ironic: getting rid of materials that are already in short supply. Balancing the need to improve new building production methods, while at the same time finding ways to recover and utilize existing building materials challenged me to re-direct my research. I am now focused on exploring the intersection of industrialization and the circular economy – an intersection marked by new approaches, algorithms, and technologies that can harmonize business needs (which are very much focused on economic bottom-line), with important societal considerations for sustainability.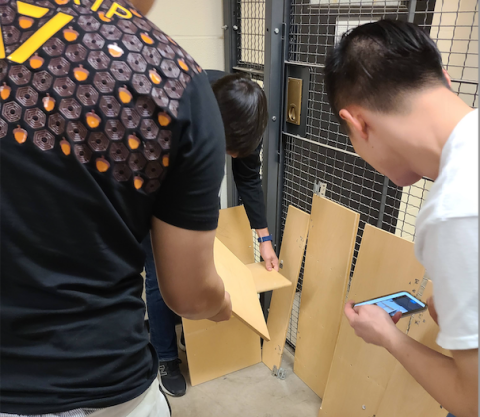 How did you become interested in working with UT Surplus as an experiential learning opportunity for your students?
As I prepared to teach my first course at UT (CE 397 Industrialized Production of the Built Environment), I wanted to give students the opportunity to conduct a hands-on case study with kit-of-parts (yes, like Ikea products that you put together). For this case study, students are studying the industrialization features of these kit-of-parts, while coming up with valuable improvements (because since when do Ikea products go together with ease? Sounds like they could use some of UT's bright and brilliant students to help them!).
As I began searching for kit-of-parts I realized, what was the point of paying for brand new products, when I could instead source second-hand products? Not only would this be more economical, but it would keep materials out of the landfill. This was a great example of how I could start achieving the vision of my research in the classroom: exploring the intersection of industrialization and the circular economy. This led me to UT Surplus.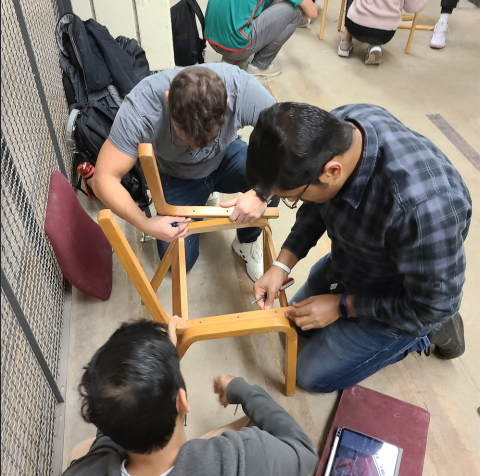 How did your students respond to this opportunity? What areas of inquiry, engagement, or creativity did they seem to take on?
I managed to find the perfect kit-of-part products for my students to study. The best part of it was that they were free (perks of being a professor at UT – however you would be surprised by the number of items that only cost $1, yes you read that correct).
Not only are my students learning about industrialization methods (the goal of the course), but they are forging the path forward for applying this mindset to important societal needs (like the reuse of materials)
Getting the chance to work with UT Surplus allowed me to explore sustainability efforts happening on UT Austin's campus, while simultaneously engaging students in a unique hands-on learning experience. In this way, it's my students who are truly the ones at the forefront of this new area of research, and it was the partnership with UT Surplus that allowed this to happen. Working with UT Surplus seems to emphasize reusability/sustainable options in the supply chain decision-making.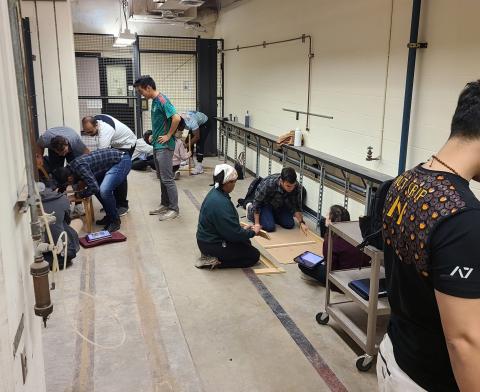 How important is it that students become more aware of these kind of opportunities?
I'm excited by the prospect of finding similar (and new) opportunities to engage with campus departments  for enriching the learning experience of my students. In hindsight, finding ways to enrich the classroom through partnerships on campus not only helps the way I teach, but also provides a great opportunity to apply my research in a  tangible way.
If I'm being honest, it's easy to look back on this classroom experience and pretend that I had it planned out all along (just don't tell my students – they still think it was part of the master plan). The truth is, I was just fortunate to have stumbled across this opportunity. It has however, shifted my perspective of teaching and how I might support the creation of new careers that our bright UT students will lead and change the world in a meaningful way.
---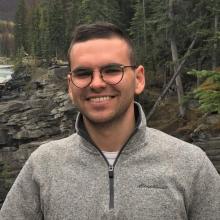 Dr. Christopher Rausch
Assistant Professor, Construction Engineering and Project Management (Cockrell School of Engineering)
Dr. Rausch obtained his Ph.D. in Civil Engineering from the University of Waterloo, where he created geometric algorithms to improve the construction lifecycle of industrialized buildings. Prior to this, he obtained an accelerated master's degree and an undergraduate degree from the University of Waterloo. Dr. Rausch has also worked in industry in various roles linked to computational design, laser scanning, asset management, building information modelling and project management. Dr. Rausch's research focuses on developing new algorithms and digital processes to support the sustainable growth of new infrastructure and the intelligent adaptation of existing infrastructure.