Published:
September 20, 2021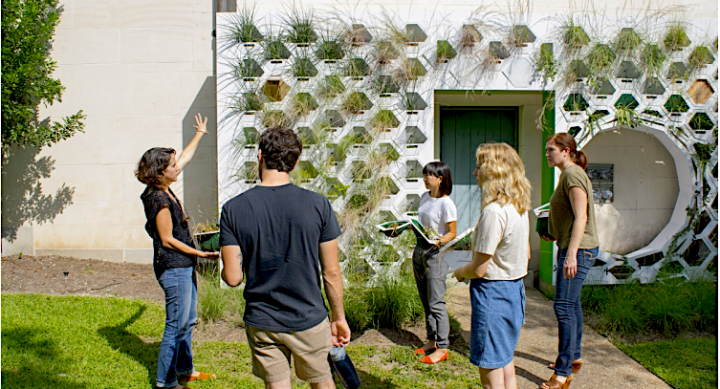 The Center for Teaching and Learning is excited to have funded six projects for this school year through its annual Instructor Learning Community grant. We aim to build or support continued capacity for instructors to cultivate an inclusive campus climate. Faculty and staff, through these projects, will continue to improve teaching and learning on campus through the collection, documentation, and dissemination of key insights, resources, and best practices to inform and champion instructor development efforts around inclusive teaching moving forward. Meet our current cohort and read a little about their projects:
Kate Osmond and Mary Crawford
Small Changes for Inclusivity
The Moody College Center for Advancing Teaching Excellence (CATE) is facilitating a "Small Changes for Inclusivity" learning community for Moody College faculty to learn about and practice inclusive pedagogy. We are providing information and support to faculty who want to make their teaching more inclusive and providing time and space to work within a community of peers and colleagues to self-evaluate, discuss, plan, and implement small, specific changes in their fall 2021 courses. For questions or more information please email  MoodyCATE@austin.utexas.edu.  
Ashley Morrison, Hannah Chapman Tripp, and Lydia Fletcher
Fostering Inclusive Classrooms with Open, Free & Affordable Course Materials
The Open Educational Resources (OER) Working Group is excited to launch its first instructor learning community in Fall 2021. We will join participants from across disciplines in taking the first steps to transitioning their courses to free or low-cost materials in the "Fostering Inclusive Classrooms with Open, Free & Affordable Course Materials" learning community. The application period is closed for Fall 2021, but we look forward to bringing together more cohorts in the future. Learn more about the planned instructor learning community.
Kate Nelson, Gene Ferrier-Rainey, and Ash Carter
The Inclusive Pedagogy Discussion Series
The Inclusive Pedagogy Discussion Series consists of sessions tailored for graduate students and faculty members from the French & Italian department. In an informal setting, we offer weekly discussions around several topics, such as difficult conversations in the classroom, that aim to improve and foster inclusive classrooms for our students. If participants attend 6+ sessions, they will get a monetary reward in addition to all the knowledge and resources that will be available throughout this series! There will be two presentations open to the public: Dr. Kris Knisely, an expert on non-binary French and language teaching, and Dr. Angelica Pesarini, who works on race in Italy. Much more to come! 
Madeleine Redlick
Engaging IDEA(s) in The Classroom
The Lecture Series on Engaging IDEA(s) in The Classroom will cultivate a space for TAs or AIs to learn more about teaching practices that respect, welcome, affirm, and support our increasingly diverse undergraduate community. Are you wondering how you might navigate issues related to inclusion, diversity, equity, and accessibility (IDEA) in your own classroom? This lecture series that will run from August 30th to November 15th. Each week, there will be 90 minutes asynchronous content on various topics for you to watch. At three points during the semester, there will be optional in-person case workshops, where we'll spend 75 minutes as a group discussing real life instances of challenging situations in the classroom, and how instructors can and did respond. If you are interested in more information or have questions about the series, email Dr. Madeleine Redlick at mredlick@austin.utexas.edu 
Sarah Swords and Dr. Lailea Noel
Curriculum Infusion
At the Steve Hicks School of Social Work, we have engaged work groups of faculty and students to begin updating our MSSW foundation courses. In creating these groups, we have intentionally included faculty and students of color and secured grant funding to provide compensation for students and non-tenured faculty. Groups are working together to infuse Critical Race Theory, increase course focus on antiracist and anti-oppressive practice, and include student voices in the curriculum revision process. So far, six students have been hired and our work group meetings are kicking off this week. If you want to learn more about this project please contact Sarah Swords, saswords@mail.utexas.edu or Dr. Lailea Noel Lailea.noel@austin.utexas.edu.
If you want to learn more about the Instructor Learning Community Grant, want to imagine how an idea you have can benefit from this program, or are interested in hearing about the outcomes of these projects please reach out to our Inclusive Teaching and learning Education Developer, Shavonne Coleman at scoleman@austin.utexas.edu.