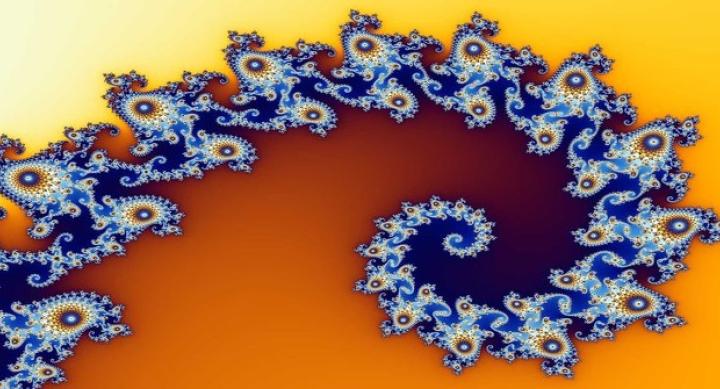 Fractals are infinitely complex patterns that are self-similar across different scales. They are created by repeating a simple process over and over in an ongoing feedback loop. - (adrienne maree brown, Emergent Strategy)
Call for Proposals
Fractalizing Pedagogy Fellows (FPF) is a program from the Center for Teaching and Learning that hopes to implement strategies that break down barriers to teaching and learning for UT's sundry population. Through this project, Fellows will consider what it means and how we benefit from integrating Care in the Academy (CITA)  into our workspaces, learning spaces, and everyday practice. Coming together with a focused goal while sharing and critically reflecting on various pedagogical theories and strategies, we aim to continuously build upon effective pedagogical practices in every learning environment.
Care In the Academy "...contends that compassion and care can be expanded beyond classroom activities to be centered and then applied to the work done by all members of a given campus community. What does it mean to imagine and generate structural change rooted in the principle of compassion?" (Cate Denial, Principal Investigator for the Mellon-funded project "Pedagogies, Communities, and Practices of Care after COVID-19." )
The FPF program is designed to spark individual projects that are intentional and iterative; whether they are developing new practices or improving upon current practices, the fellows will include the process of collecting feedback and creating change over future iterations through assessment or critique. 
Fractalizing Pedagogy Fellows will: 
Design or re-design, develop, and implement individual teaching and learning projects centered on Care in the Academy

Receive support and in return support the Center for Teaching and Learning in the creation and execution of projects or practices that will impact teaching and learning at an institutional level

Showcase their work during at least one CTL event during the 2023/2024 cohort year

Notify us of any external projects, presentations, awards, or research that grow out of this process for documentation or to benefit the development of other instructors 

(where possible)

Join and learn alongside a community of like-minded instructors from all corners of campus 

Engage in ongoing opportunities around care in the academy and humanizing learning environments

Receive a stipend of $500 to recognize their time, work, and developing expertise
Fractalizing Pedagogy Fellows Application Requirements: 
Demonstrated commitment to research, support, or transformation of campus culture to promote belonging and equal opportunities for students, faculty, and staff to succeed once they've joined our community (academic or service related) 

An ongoing teaching/facilitation/mentoring relationship with UT students

A project idea they feel reflects the spirit of 

CITA 

 that focuses on adapting or developing actionable practices, pedagogy,  policies, or procedures on campus. For ideas, review the recommendations developed by a national cohort of thirty-six higher ed administrators across the three areas described below. Though these three areas were the focus of this cohort, you are invited to bring forth ideas that align with or go beyond what you see here: 
You can also review the complete list of application questions before submitting your proposal. 
Proposal due date: Sept. 5
The Center for Teaching and Learning specialists will be available as thought partners throughout this year as you build upon your practices and as we build on ideas and practices together. We will support each other through ideation around your project and shareable outcomes,  the implementation of the project in its initial form, reflection around feedback strategies, and preparation to share what they've learned with the CTL community and beyond.
If I have further questions, whom do I contact?
For further questions, contact us. 
First cohort of FPF (2022 - 2023)
Andrew Dell'Antonio

Distinguished Teaching Professor
Kaitlyn Farrell Rodriguez

Instructor of Record (AI) and Graduate Teaching Consultant
Tracey T. Flores

Assistant Professor
Erica "EG" Gionfriddo

Assistant Professor of Practice