Published:
October 5, 2018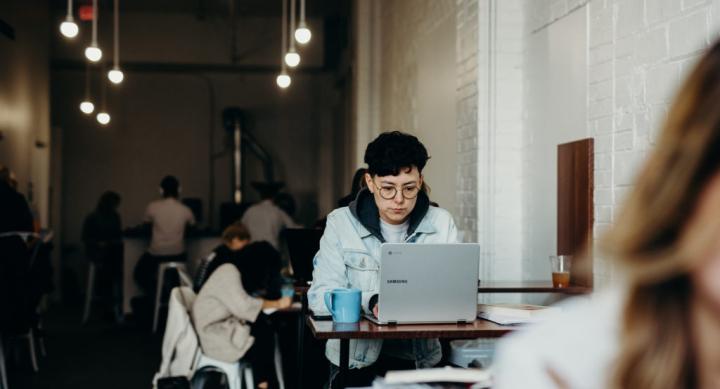 How do support sophomore or second-year students and how do we identify areas that need additional support at the institutional level?  The CTL had the opportunity to interview Dr. Barbara Tobolowsky at the University of Texas at Arlington and talk about her book, "Helping Sophomores Succeed."  From 2002-2009, Dr. Tobolowsky was the Associate Director at the National Resource Center for the First-Year Experience and Students in Transition, which is focused on student success into and through higher education.
How did you become interested in researching the experiences of second-year or sophomore students? How does it connect with your overall research trajectory? What is the current state of research into second-year students/sophomores?
From 2002-2009, I was the Associate Director at the National Resource Center for the First-Year Experience and Students in Transition, which is focused on student success into and through higher education. By the time I got to the Center, it had made a major impact on how institutions worked with first-year students, but we noticed that the students in the second year talked about feeling invisible on their campuses. This makes sense. The sophomore experience can be an abrupt transition, particularly after the special care many students receive in their first year. Students do not know their first-year supports are unique. All second-year students know is that the supports vanished. They expressed to us that they feel like they have fallen off the institutional radar. (It is important to note that supports do reappear once students declare their majors.) In 2000, the Center started surveying institutions to see what was in place to help sophomores. The survey only confirmed what we had been hearing from students: A relatively few institutions had any programs or initiatives in place to help sophomores, specifically.
The Center continues to provide information about this year with special institutes and periodic administrations of the survey to get an updated snapshot of the sophomore landscape. In addition, while I was at the Center a number of us wrote a book for Jossey-Bass, Helping Sophomores Succeed, to further address these issues.
This work is a natural extension of my own research agenda. From the beginning, I have been focused on student populations that struggle in their transitions into higher education through graduation. In addition to sophomores, I have researched Latinas, transfer students (some of whom are also sophomores), foster youth alumni, etc.
How difficult is it to define second-year students/sophomores as a demographic? Are transfer students a special subset of this group and how does it impact research into their experiences?
You named one of the central challenges. How do you define sophomore? The term "sophomore" is so closely tied with the trajectory of a traditional student who comes to college "fresh" from high school without credits or exposure to college. As these freshmen move into their second year, they now have 30 credits and are considered sophomores. As we know, this just isn't necessarily the case anymore.
My colleague at the Center, Brad Cox, and I spent a lot of time trying to decide who we were focused on when we administered the second sophomore survey. Was it about the number of credit hours a student had earned or was it their second year on the campus? Both definitions are problematic.
With the credit hour definition, you get some students who have AP, dual, or transfer credit and enter college as sophomores. However, they lack the first-year experience at this campus. In some instances, they can or are required to tap into all the first-year supports – even though they have a lot of credits. I've heard from students who resented and resisted being considered a first-year student if they had dual or transfer credits. They were insulted to have to take a first-year seminar or attend the first-year orientation. They didn't feel like a new student. How do you help them? At other campuses, because they are technically in their second year, they do not get to access those first-year supports even if they wanted to do so. So how do you help them? Other second-year students attend part time and haven't yet earned 30 credits even though they are in their second year. How do you help them? Aren't their needs different from full-time students in their second year? FYI, in the survey, we ended up defining sophomores as being in their second year on a campus and didn't focus on the credit threshold.
These fuzzy definitions do make research challenging as well. I think you need to be careful that you are able to distinguish students' unique trajectories. For instance, there are so many ways students can gain dual credits. Students take dual credit at their high school, at a central high school with other feeder high schools, on-line, through an early college high school, through a middle college high school, at a community college, or at a four-year institution, and any combination of the above. Each offers a different experience that will affect students as they matriculate into college. Research needs to understand the effects of each of these individual journeys. (You can tell I'm a qualitative researcher by that comment.)
In your article, "Sophomores in Transition: The Forgotten Year" (2008), you write, "in more recent research, sophomores discussed feeling "invisible" and "lost." These students felt they were not getting the support they need to make the critical decisions they must make in their second year (Gansemer-Topf, Stern, and Benjamin, 2007)." What do we know from second-year students/sophomores about what support they want or need?
They are all so different. There is no silver bullet. Often what are mentioned as issues are the lack of: good advising, scholarships specifically for sophomores, undergraduate research opportunities, study abroad, and occasions to mix and mingle with other students who are sophomores and/or celebrate their progression (e.g., some event to note their selection of a major or their return to campus for the second year). Most programs or initiatives often come in the first year or after they've declared their majors, so sophomores get left out.
Many universities and colleges mentioned in your research are private, liberal arts, and relatively small. What might you identify as special problems and/or considerations for larger, public research institutions and how might we address them?
I think the issues for sophomores are exacerbated on large public universities where the administration may be more focused on the first year and then leave it to the major departments to take over on down the line. Sophomores get lost in this scenario and their feelings may be even more profound because of the size of the institution. With limited funds, large universities have to make hard decisions. That said, I know that some large publics have initiatives focused on sophomores, particularly when they see their retention as a major issue.
As students transition into their second year, many are beginning to feel the pressure to make decisions about their majors. At large public institutions, many departments employ graduate students and lecturers to teach their introductory level courses, freeing up faculty for specialized topic upper-level courses. While some have argued this can be problematic, we also know that graduate students and lecturers are in a unique position to connect with undergraduates in ways that faculty often cannot. As they are frequently teaching courses with second-year students, how might we think about empowering graduate student instructors and lecturers in this conversation?
This is a bigger discussion about the use of adjuncts and/or graduate students, which we can save for another day. To speak more broadly, I think it is always about the elements of good teaching whether you are teaching sophomores or seniors and are tenure-track, tenured, or a graduate student instructor. Hopefully, campuses have mechanisms in place to help graduate student instructors and lecturers take advantage of programs or supports to improve their teaching skills. Too often, they have to figure things out on their own. Although there is good research on sophomore developmental issues that would affect pedagogy/andragogy, the fact that these students are so varied makes this challenging as well. With sophomores at all different stages of life, their needs may vary dramatically. It is important for teachers to always know who their students are so they can provide some differentiated instruction. If faculty have a grounding in good pedagogical practice (i.e., active learning techniques), then they will have a better chance of success no matter who they are teaching. I'm a strong believer that improving critical thinking, communication (oral and writing), and teamwork skills will always be important no matter who you are teaching. Helping graduate students gain tools they can use in the classroom to help their students develop these skills will give the novice teachers confidence in the classroom. That confidence will go a long way to helping sophomores succeed.
Might the concept of leveling be useful to this conversation? Many departments and colleges are concerned about transition and retention at every year (not just sophomore year). This perspective has led them to have conversations about how they might communicate and assess level outcomes for each year in the program as a "check-point" about the mountainous climb towards graduation. Is it more fruitful to help students conceptualize the larger journey, break it into chunks, and have check-points to reflect, reassess, and prepare for the next leg of the journey or is there something essential about the second-year experience that separates from other years?
I have a natural resistance to setting universal requirements for all students regardless of their year, their goals, their backgrounds, and the institution's mission. Student needs and goals are unique. I think trying to find a one-size-fits-all model is not the right approach.
Ideally, what would you want to see in place to support second year students/sophomores? If you were meeting with university administrators working to realize those supports, what would you suggest they keep in mind as they design them?
The first step is to know who the sophomores are on that campus. What definition does the campus use to define them? Then, survey them. Interview some of them. Get an accurate picture of their needs and goals. This information will help the institution develop and implement appropriate supports, programs, and initiatives. Because there is no one solution, there needs to be a full-complement of supports that address a range of needs and issues.
---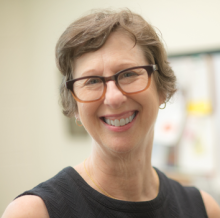 Barbara Tobolowsky

Associate Professor,Educational Leadership and Policy Studies (University of Texas at Arlington)

Professor Tobolowsky's research focuses on student transitions into and through higher education– publishing work on the sophomore year, transfer student experience, and the impact of media on college expectations.
---