Teachers discussing around a table
Driving campus-wide teaching and learning initiatives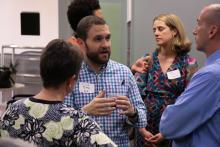 Are you interested in applying to the PTF program? Get started here! 
The Provost's Teaching Fellows program accepts applications from interested instructors during the Fall semester. The application process for the 2022 Cohort is already underway, but you can Contact Us for more information about applying for a future cohort. You can also check out the PTF Calendar for upcoming events.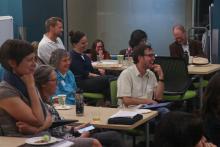 Are you a current Fellow looking for program information and updates? Find what you need!
Current and Alumni fellows can view the PTF Calendar to see upcoming meetings or contact the Program Coordinator. You can also view and share the 2020-2021 PTF Annual Report.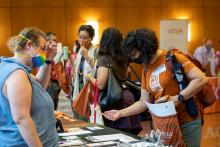 Do you want more information about the Fellows and how you can collaborate with them? Let's connect!
There are lots of ways to connect with PTFs for ideas and collaborations:
Visit the Fellows Directory to see the PTFs in your College, School, or Department
Visit the Project Directory to explore projects that align with your interests and ideas
View the 2021 Impact Report to learn about a few of the ways the PTFs have contributed to the campus community
Read the 2020-2021 Annual Report for more details about the program
Contact Us to talk about specific ideas or program-wide collaborations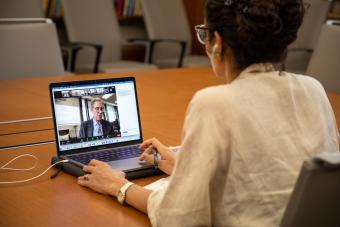 This August the Provost's Teaching Fellows and the Center for Teaching and Learning will host the 42nd annual New Faculty Symposium, UT's campus-wide orientation for incoming faculty. The Symposium takes place every year on the Tuesday and Wednesday before classes start, typically the third week of August. Registration for the 2022 Symposium has begun and is open to all new instructors.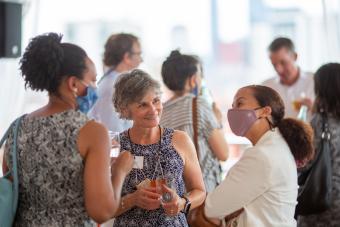 You can view this report to learn more about who the PTFs are, what kinds of initiatives they've created, and a few of the lasting impacts fellows' work has had on the UT teaching and learning community.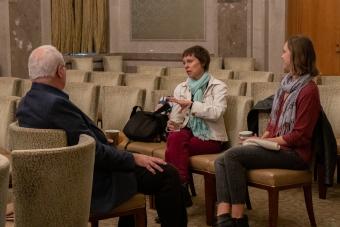 Our campus-wide celebration of teaching is now Texas Teach-Up! Formerly known as Eyes on Teaching and Online Teaching Days, Texas Teach-Up has a new name to mark a new chapter as we continue to cultivate community around teaching among instructors of all levels. This year's Texas Teach-Up takes place on February 9-10, 2022.